ITAD Services - Asset Disposal & Recycling
IT Asset Disposition (ITAD) Services
When you are ready to upgrade your IT equipment, the old hardware may still have significant value. M Global ITAD Services can help you get top value for your assets while making sure they are properly sanitized before getting safely repurposed or recycled.
What is IT Asset Disposition (ITAD)?
IT Asset Disposition services or ITAD is the service provided to dispose and recycle hardware no longer needed or in use.
Depending on the condition and value of the IT assets, ITAD Services can involve either the resale of equipment or responsible recycling. Proper data erasure procedures keep confidential information safe.
Let us help you get the most out of your IT assets.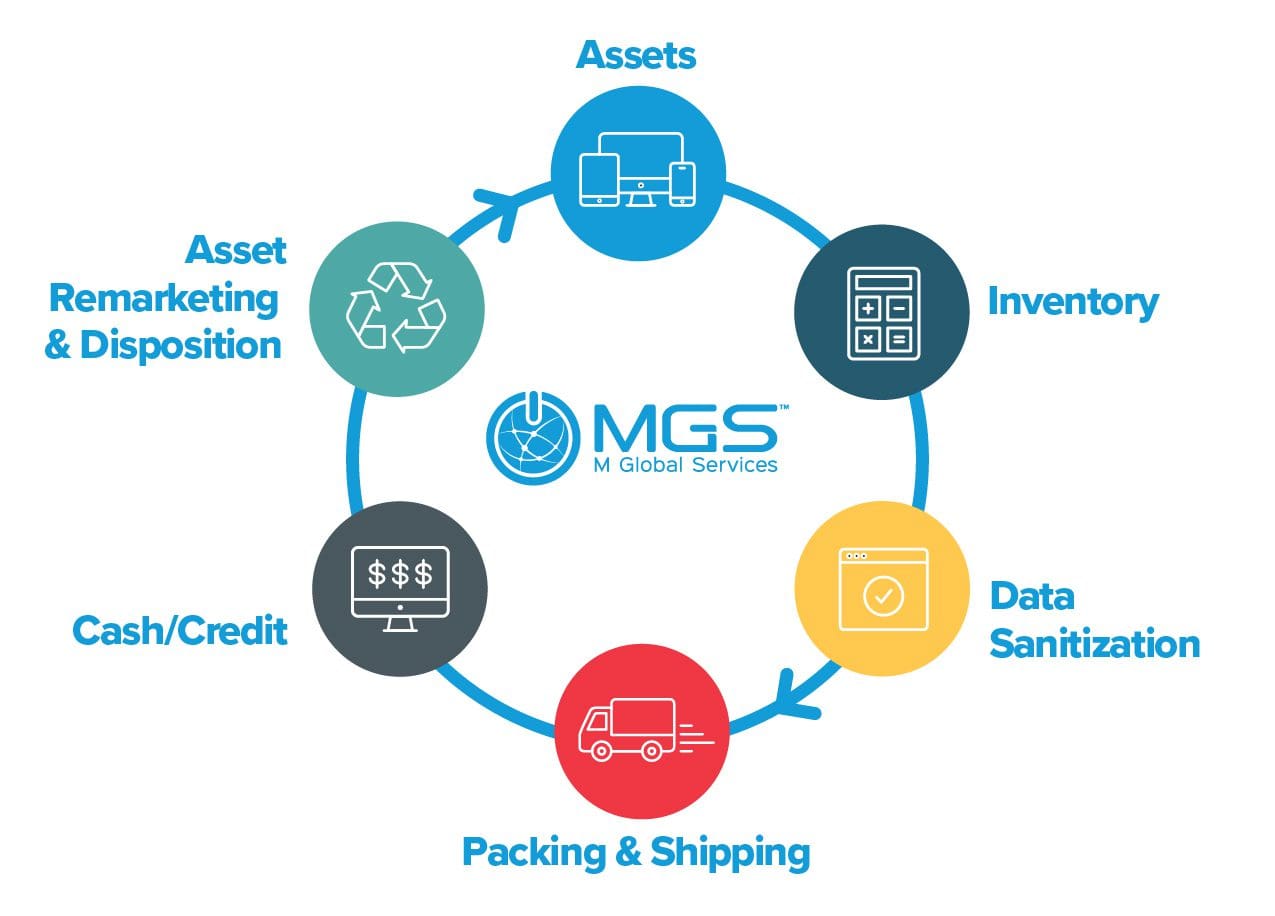 Recycle Your IT Assets with M Global
We start the asset disposition process by inspecting and documenting your current equipment. We will then quote you a price and if you accept, we will issue a PO for cash or credit. M Global can take care of everything from start to finish including removing the IT assets and all of the packing, and shipping details. We also see to the data sanitization, refurbishment if necessary, and repackaging for resale. And if you have already gotten started, we can still jump in and customize an ITAD process that will work for you.
Responsible Data Erasure Procedure
Safe disposal of IT assets involves much more than just getting top dollar for your equipment. A responsible ITAD management company ensures proper data erasure keeping your confidential information protected. M Global provides thorough data destruction with customizable services for all of its ITAD customers including:
Certified data sanitization and reporting
On-site, off-site, local, or wide-area capabilities for data erasure
Disk destruction - degaussing and/or shredding
DoD 5220.22M 3x, 5x, 7x and custom-level erasure
When IT disposing equipment is the best option, we are committed to ethical recycling. We only use IT asset recycling companies who use practices certified by BAN e-Stewards with the highest global standard of environmental responsibility.
ITAD services can play an important role in your IT hardware lifecycle. Though it may be time for a hardware refresh in your environment, often IT assets still have significant value. ITAD service providers like M Global can help you get the most value for your equipment. Before resale, we ensure that the equipment has been properly sanitized and data erasure procedures have been followed.
By giving the hardware a new life, we are doing our part to minimize our environmental impact. And when it's time to dispose of the equipment, ITAD services providers make sure those IT assets are recycled responsibly and ethically keeping toxic electronic waste out of landfills.
Need an ITAD expert? Look no further.
M Global's ITAD Services can make your asset disposal streamlined and painless and get the most value out of your existing assets.
We want you to consider us an extension of your team, a trusted resource and advisor. Call us today at 855-304-4600 to find out more.
M Global Services Offerings