3PAR 7000 Hardware Support Cost
How Much Does Hardware Support Cost for 3PAR 7000?
You might have heard that the 3PAR 7000 series went EOSL in October of 2022, which means that OEM support is no longer be available through HPE, and you will need to look for alternative hardware support solutions. Never fear! Third party maintenance hardware support is a great option if you want to keep your EOSL 3PAR equipment running smoothly.
The million-dollar question — how much will third party hardware support for your 3PAR equipment cost you??
The simple (but not very helpful) answer is that it depends. Many factors go into a hardware support quote like the SLA you decided to go with, your environment, the parts stocking strategy you are comfortable with and more. But, for the sake of simplicity, we put together some "ish" numbers so you can get an idea of what to expect.
Hardware Support Costs for 3PAR 7000 Series
A quote for a hardware support contract depends on several factors, including the SLA options you want, the number and type of devices, budget and environment considerations, and more. It's not hard to see that each support quote will be unique to the client asking for it. When purchasing new equipment, the exact cost will vary depending on the configuration and other details. But to give you an idea of the possible savings, we've put together a couple of examples of the cost to upgrade to new equipment and the possible starting price for hardware support on current 3PAR devices with M Global.
Cost Comparison - Upgrade to HPE Primera vs. M Global Support
Maybe you've been eyeing the new HPE Primera line and considering upgrading your 3PAR 7000 gear. There are plenty of reasons to be excited about new tech (even though you won't have chunklets anymore!). Faster processors and newer interfaces are great, but the latest and greatest technology definitely comes with a price. For example, the Primera model below will set you back a healthy chunk! Or you could get hardware support through M Global for less than 1% of the cost of the upgrade (depending on the SLA, equipment, environment, and other factors).
HPE Primera A650 2-node (N9Z60A) = MSRP $169,400
M Global Hardware Support  for current 3PAR 7000 devices as low as $995/year
Cost Comparison - Upgrade to Nimble vs. M Global Support
If you are looking for a more straight across the board hardware refresh, you might be looking at the Nimble line. While you will have to forego chunklets with this option as well, a brand spanking new Nimble device will have a few advantages over older 3PAR 7000 equipment, such as faster processors and easier compatibility with newer network technology. But new technology always comes at a price! And lead times on new equipment are still pretty far out, so you'll likely be waiting quite a while for delivery. Getting hardware support for your current devices with M Global is a fraction of the cost leaving you plenty of room in your budget to direct spending to other areas.
Nimble AF40 - MSRP $80,000 - $90,000
M Global Support for current 3PAR 7000 devices - as low as $995/year
What Goes into a Hardware Maintenance Quote?
Hardware support quotes with a third party provider like M Global will include the details of the SLA you have chosen. We like to go the extra mile and make sure our quotes are thorough and detailed so that you know what you can expect.
Different SLA options will come with different price tags, and there are a few key contributors to that price difference. First and foremost is response times. If your environment is critical and downtime must be avoided, a 7x4x24 SLA will give you the round-the-clock coverage you are looking for. But that will cost more than an SLA that offers more "business hours" (like the 9x5xNBD option).
Other factors that could impact a hardware quote include:
Parts stocking details.
Number of devices.
Environment factors (such as an extremely remote location).
Level of difficulty to support (for example, if a device is very old or uncommon, parts might be difficult to source)
While there are many elements go into putting together an SLA that works both with your budget and meets your needs, we've put together an SLA decision tree that can get you started.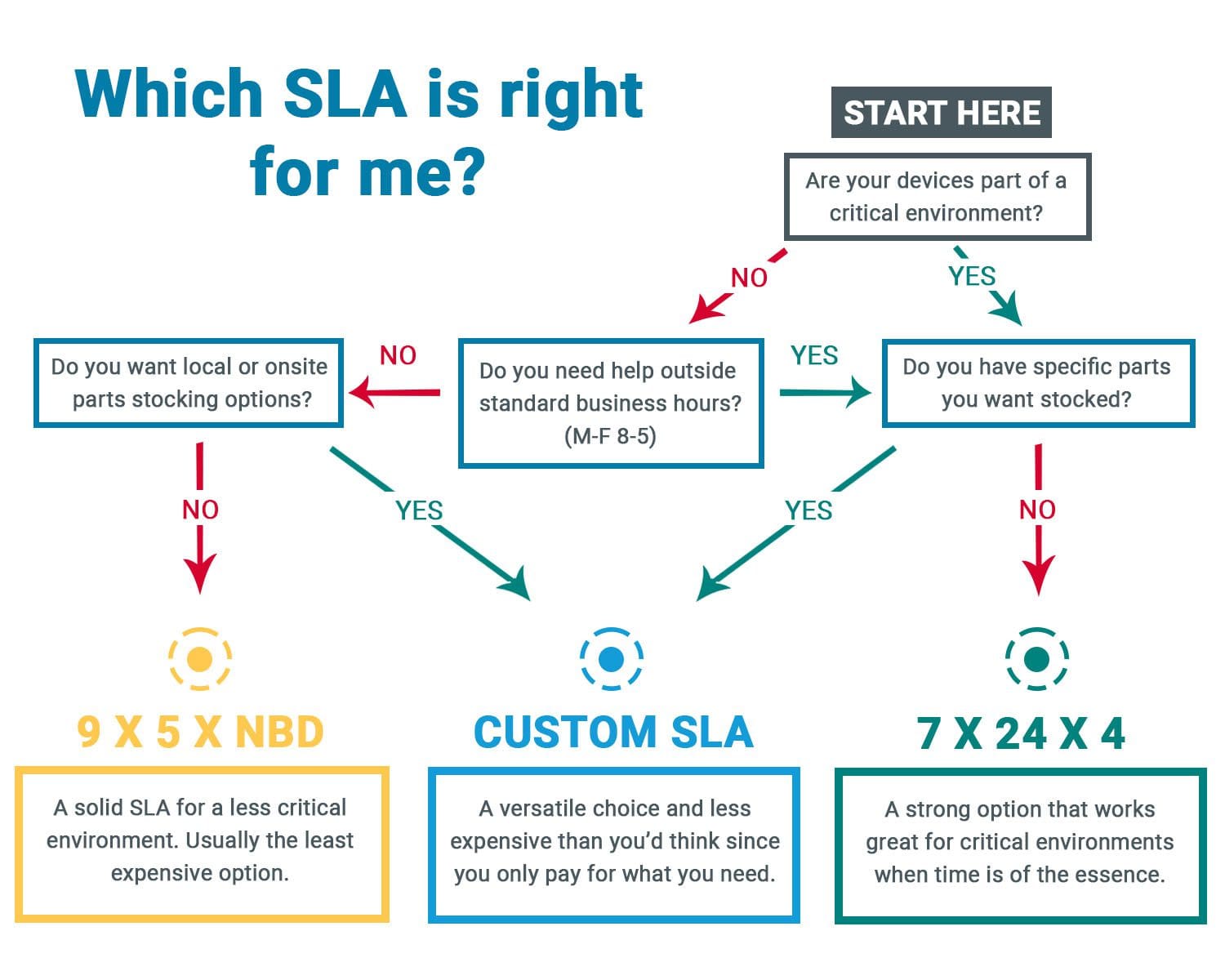 Contact us if you'd like to talk more about how we can save you money on your hardware support. We love to help our customers find solutions and maximize their budgets!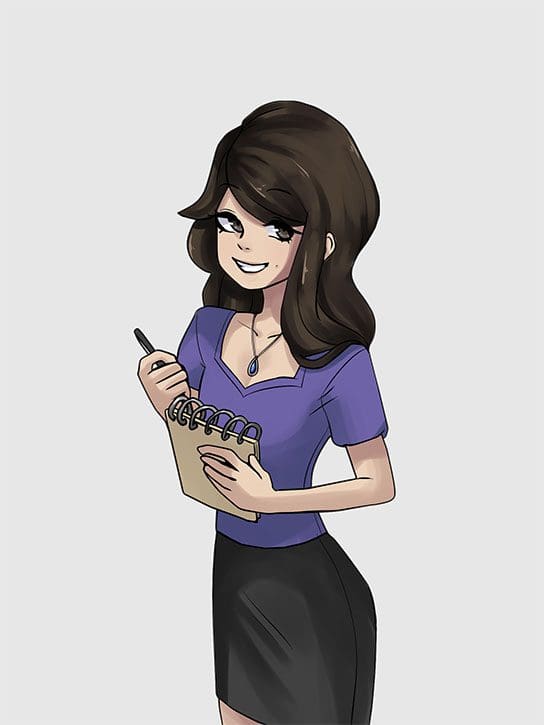 Author Note:
Written by Angie Stephens with contributions from M Global team members including SMEs, management executives, and more.