Third Party Maintenance for Healthcare
Third party maintenance (TPM) is a hardware support option with low costs and personalized services, making it a favorite of businesses and organizations of all sizes, including those in the healthcare industry.
The landscape has shifted for many companies and organizations in the healthcare field. Recent events have helped to accelerate the digital transformation of organizations. Utilizing IT resources effectively while maintaining data security is extremely important. Third party hardware support is an excellent alternative to original equipment manufacturer (OEM) support.
How Can Third Party Maintenance Help You?
TPM providers, like M Global, can offer a budget-friendly hardware support solution for IT resources in healthcare facilities extending the life of your current equipment and keeping sensitive data (such as data protected by HIPAA laws) safe and secure. Now, let's go more into depth about some advantages that highlight how third party maintenance can benefit companies in the healthcare industry.
Helping Your Budget Stretch Further
Budgets are top of mind lately for businesses across many industries right now. Finding ways to spend less, reserve resources, and brainstorm new solutions are part of many budget discussions. IT needs in the healthcare industry continue to expand with recent increases in telehealth services, AI applications, virtual reality solutions, and other patient care technology.
By exploring third party hardware support options, hospitals and other companies in the healthcare industry can save money in their IT budgets without compromising on security or service, allowing them to allocate funds towards other essential areas such as staffing, new technology, and other projects.
It's no secret that third party maintenance will save you money over OEM support contracts, but you might be thinking, is it worth the risk? Can a TPM provider like M Global provide the services we need and keep our data secure?
Ensuring Healthcare Data Security
Ensuring the confidentiality and security of information covered under HIPAA rules is an integral part of IT concerns within the healthcare field. Ransomware and hackers continue to be a problem for healthcare facilities, with security issues ranging from stealing information to slowing IT systems and more. As violations continue to increase, data breach prevention is nearly always at the top of the list of IT priorities for hospitals and healthcare organizations.
It's important to choose reliable third party service providers who will support security efforts and work with you to keep data safe. Rest assured that M Global will comply with processes you have in place to ensure the security of the data while repairing your equipment. We don't access servers remotely or locally without customer permission. We take the security of your data seriously.
Providing Support Anywhere You Are
Hospitals and other healthcare facilities with multiple locations can also benefit from third party hardware support services. We can support customers across the United States and Canada and can offer international services as well. Keeping cohesion across sites in multiple locations can be a challenge.
Many factors weigh into creating cohesion and continuity, including methods of managing health records, staffing, coding and billing practices, and more. There's no need to worry about adding hardware support to that list. At M Global, we can help keep IT efforts simple and unified across multiple locations with hardware support you can count on.
TPM Support For Healthcare:
Commonly Asked Questions
What about HIPAA Compliance?
We take HIPAA compliance seriously. We comply with your processes and procedures in place for keeping data secure, and we don't access equipment without permission. A clean chain of custody ensures that defective drives never leave your facility. In addition, we mandate HIPAA training and certification for all field engineers who will be working at sites with HIPAA requirements.
Contact us if you have questions about our process and want to discuss in more detail how we can help you protect sensitive data.
Can You Keep Our Legacy Systems Supported?
Yes! We offer post-warranty support for equipment that has gone End of Life (EOL) and End of Service Life (EOSL), allowing you to keep your devices operational for as long as possible. Sometimes it makes sense to keep legacy systems in place for storing archived records, running certain apps, or simply to save money.
Do Your SLAs Align with the Needs of the Healthcare Industry?
Yes! We can work with you to build the SLA that fits your particular needs and budget. Need 24/7 support, same day on-site support, and lightning fast response times? No problem. We've got you covered. Have a list of specific parts that you want stocked on-site or locally? Not a problem. And, if you are on a tight budget and want to get the most from your contract, let us customize one for you, so you only pay for what you need.
Managing a Healthcare Organization's IT? M Global Can Help
Contact us today to get in touch with an expert who can determine which hardware support options are the best fit for you. Together, we'll build out a custom support plan to check all your IT boxes.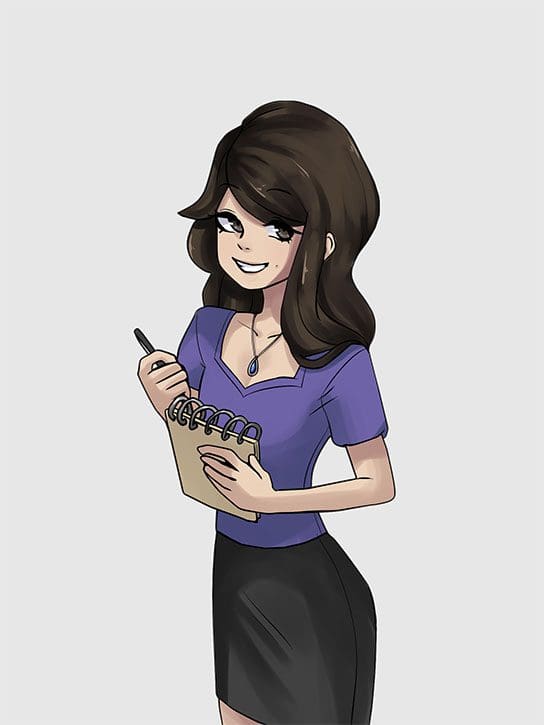 Author Note:
Written by Angie Stephens with contributions from M Global team members including SMEs, management executives, and more.
We want you to consider us an extension of your team, a trusted resource and advisor. Call us today at 855-304-4600 to find out more.