Do you feel a bit like this guy every time you look at your IT budget? How will it be possible to get the staff and resources you need to run things smoothly? What about that hardware refresh that was supposed to happen this year? It will probably be more expensive to refresh if your environment has one of the many Dell or HPE lines that have recently gone EOSL. If that sounds familiar, you're not alone. Many companies are feeling the pinch, and their IT budgets are not immune to the belt-tightening trend of finding ways to cut costs.
IT Cost Saving Strategies
Good news! We've got you covered if you're searching for simple and painless IT cost-reduction strategies! We've put together a few ideas to help both the CapEx and OpEx parts of your IT budget.
Switch to TPM for Hardware Support
TPM Hardware Support vs. OEM Warranty Renewal
Ditch the expensive OEM warranty renewals and give TPM hardware support a try. If you've never looked into third party maintenance support (or thought it was only for gear that has gone EOSL and, therefore, no longer eligible for OEM support), you're in for a treat!
Switching to TPM hardware support services instead of renewing your OEM warranty is a great solution if you are trying to save money. Most of the time, TPM support contracts end up being a fraction of the cost of their OEM counterparts. Why? It's pretty simple — OEMs focus on hardware sales rather than support. So warranty renewals tend to be inflated — a not-so-subtle hint to upgrade to the new latest and greatest model. It's also why you'll often experience better service, more flexible SLAs, and less hassle with hardware support services from a provider like M Global. Learn more about the differences between OEM and TPM support.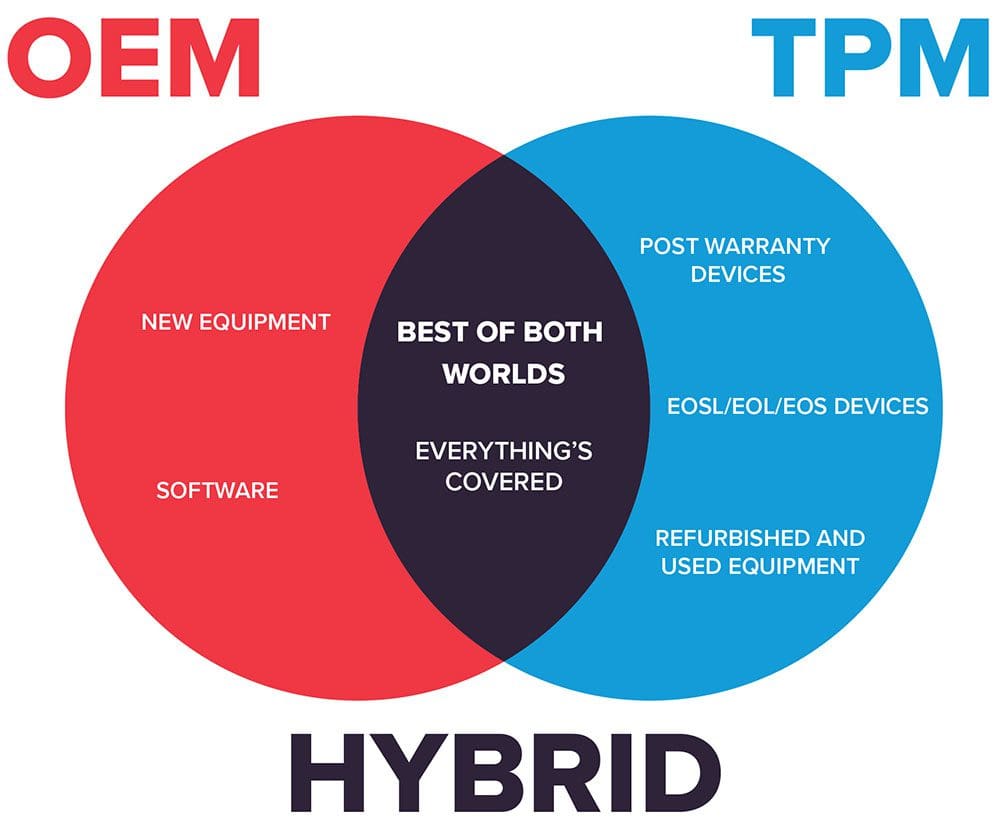 Hybrid Maintenance Solutions
What if you have some newer devices with active OEM warranties? No problem! Many companies choose to keep some equipment under support with the OEM, and other devices (especially older equipment, legacy systems, and models that have gone EOL or EOSL) are put under TPM support.
We call this a hybrid maintenance solution — a win-win if your environment has diverse equipment of varying ages, but you're still looking to save some money.
How To Save Money On Your TPM Hardware Services
Navigating the TPM hardware maintenance world like a pro is pretty straightforward. Being prepared and asking a ton of questions can go a long way. Don't be shy! At M Global, we love working with our clients to find solutions, so you don't have to feel hesitant about sharing budget restraints, environmental conditions, or asking for unique customized solutions.
Evaluate Your Environment
It might seem obvious, but assessing your environment and needs before shopping for a TPM contract can make the process quicker and easier. Do you have equipment that is mission critical? Do you have redundancy built into your system such that you could save money with a 9x5xNBD type of SLA? Does your equipment have any failures that need to be handled? Do you intend to keep parts stocked onsite? Answering these sorts of questions will help get the conversation going.
Choosing the right SLA for your needs and budget (or developing a customized one with your provider) can help make sure everything is appropriately covered, and you're not paying for services you don't need (for instance, some TPM providers tack on remote monitoring services whether you need them or not.)
Get a Spare Parts Only Contract
If you have the technical resources in-house for troubleshooting and repairs but want support sourcing and stocking parts, some companies (like M Global) offer what we call a Spare Parts contract. We can develop a stocking strategy that ensures you have the parts on hand when needed, all while saving money over a traditional contract. And if you get into a jam where you need to lean into our expertise for troubleshooting or repair help, we can step in and assist.
There's no shade from us if this is the right option for you — maybe your budget is super tight, and/or you have expert resources in-house to handle troubleshooting, repairing and parts sourcing. That's totally cool with us.
We want to help whether you have a contract with us or not. We can act as a resource to lean on, whether sourcing parts, upgrades, and other hardware or troubleshooting a tricky issue that might require extra help.
Learn more about how TPM support can help your IT budget
Consider Refurbished Hardware
Another IT cost reduction strategy that could help save money is to take a look at refurbished hardware. For instance, an HPE ProLiant Gen 10 server could cost $25,000, depending on how you spec it out. Oof! That'll take a bite out of the budget! But buying it from a reputable source on the secondary market (not from some potentially dodgy seller on eBay or something) could save you thousands and thousands of dollars. Yes, please! Another benefit of buying refurbished IT hardware is that it is faster and easier to procure. That means no delays and waiting around as many devices are available to ship immediately.
Overcome in-house skepticism about hardware from the secondary market by shopping responsibly. Don't buy a lemon with an unknown pedigree from a company or seller you haven't thoroughly vetted (cough, cough, eBay). You'll be gambling on whether it will work and potentially wasting money.
Instead, buy refurbished hardware through reputable companies that have properly tested and certified the equipment. At M Global, we even offer warranties on the refurbished equipment we source.
Revisit Your Refresh Plans
Take a second look at your hardware refresh policy. Do you need to do an automatic refresh every three years? Could you extend the life of your equipment a bit longer? Evaluating the status of your hardware (age, performance, etc.) and your company's objectives (technology initiatives, budget goals, etc.) can help you create an intentional and budget-friendly refresh plan.
One of the most straightforward ways to reduce IT infrastructure costs is to get more life out of the devices you've already paid for. Improving performance and mitigating failure risks can help alleviate the concerns of keeping equipment you planned to retire in favor of a refresh. Investing in upgrades such as increasing memory, CPUs, and/or hard drives can dramatically improve performance. TPM hardware support contracts can give you peace of mind that hardware issues will be handled swiftly and painlessly (with M Global, of course.)
Embrace A Short Term Delay
A short-term hardware refresh delay could allow equipment costs to fall under a different quarter or fiscal year, possibly helping to balance the budget. Whether the delay is for three months or three years, you can still make the most of your equipment for as long as you have it.
Some TPM companies, like, M Global, offer flexible short-term support contracts that can follow you through the transition, ensuring you are covered until your new gear is up and running.
Get Cash For Retired IT Assets
If you don't already take advantage of ITAD services as part of your hardware refresh plan, it's time to start! You might be surprised to learn that your servers, storage, and networking gear could still have significant value on the secondary market (see the above section on refurbished equipment!) Put money back into that overburdened budget by getting cash for retired IT assets. Even if the equipment won't bring in a ton of money, it can still be repurposed (and kept out of the landfill!) We've even been able to donate equipment to schools and nonprofits that could benefit from the tech even though it wasn't worth much the secondary market.
We understand that every dollar needs to earn its keep, especially as IT budgets are being tightened. We love creating solutions for our clients, whether providing hardware support services, sourcing parts and upgrades, or even ITAD services for old equipment. Give us a call, and let us help you!
Learn More About Reducing IT Infrastructure Costs
We want you to consider us an extension of your team, a trusted resource and advisor. Call us today at 855-304-4600 to find out more.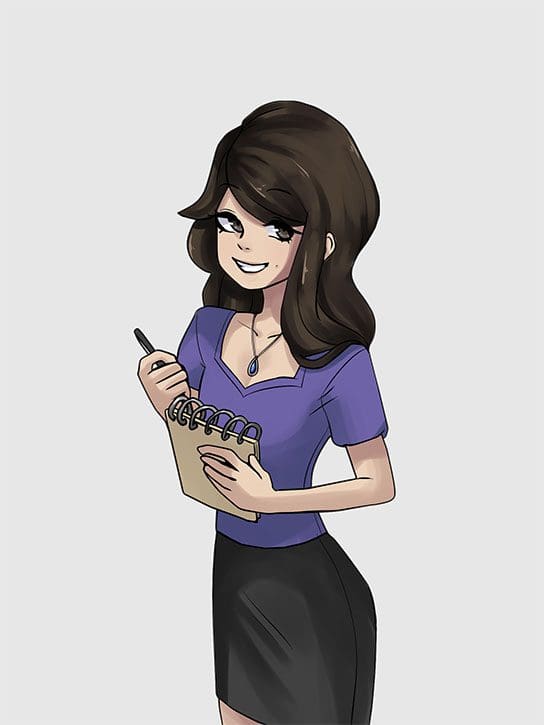 Author Note:
Written by Angie Stephens with contributions from M Global team members including SMEs, management executives, and more.