The M Global Support Quote Process
Fast Simple Hardware Maintenance Quotes
We take pride in every aspect of our work, but one area we get constant praise is how quickly we respond. We usually get back to you within minutes when you reach out to us. And unless the quote is unusually complicated, we typically have it ready in 48 hours or less. We like to keep things simple, transparent, and timely so that from the very first interaction, you can see what it's like to work with us.

Fill out a Form or Give Us a Call
Either way works for us. If email is your preferred jam, let us know! You can expect a response right away — usually within minutes during regular business hours. If you want to keep things going as fast as possible, check out our tips on speeding up the quote process.
We generally jump on a call at this point to talk through particulars. But don't worry — if you'd rather stick to email, we can do that too. At this stage, we like to iron out a few details like your location, parts stocking strategy, onsite support, and other elements of your desired SLA. Besides the make and model, we may ask for service tags or logs, depending on the equipment.
Your Quote Comes back In 48 hours or Less
Unless the situation or environment is complicated, we usually have quotes ready in 48 hours or less.
When you're ready to commit, it's super simple to get things rolling. Send us a PO, and we send the contract document. When we've all signed on the dotted line, we'll schedule a kick-off call.
This final step can make all the difference in a smooth relationship down the road. We like to introduce the M Global team members that will be working with you and confirm contact details on your side of the fence, too (especially if that person isn't someone we've had prior communications with). Then we like to cover all those little particulars that can make a future service ticket more seamless. We walk through the coverage, how to open a service ticket, the logistics of parts shipping, and address any other questions that might come up. We also like to know if there are any special requirements, dark hours with no access or other things that might impact service. At the end of the kick-off call, our goal is for everyone to be on the same page and feeling good about everything.
Expert Quotes at Lightning Speeds
Every M Global quote is put together by a seasoned expert with decades of experience in the industry — not some newbie sales guy who doesn't know much about hardware and is just looking to close the deal.
M Global leadership purposes to stay in the thick of every aspect of our service including the quoting process. This allows our vision and values to stay at the forefront of every client experience rather than getting lost in the usual corporate game of telephone.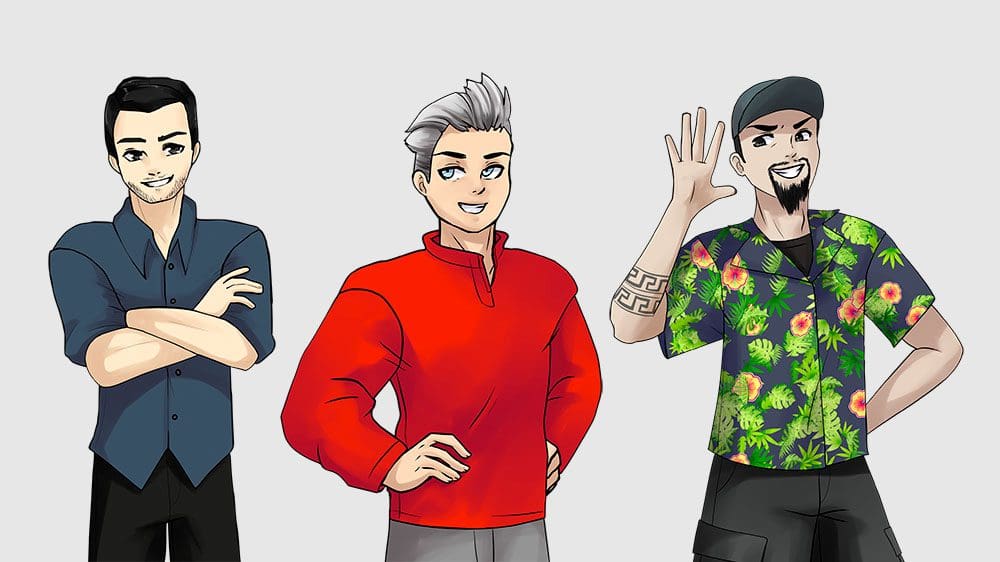 We are committed to delivering on our promises and honoring our SLAs (no hiding behind "best efforts" clauses for us!) That's why it's vital our team members know what they are doing in the quoting process. We are pretty proud of our reputation and strive to respond as quickly and thoroughly as possible.
Get a Fast Quote Started Now.
Speed up the quote process with a little prep
Have Your Model Numbers & Location Information Handy

We'll be asking for some basic information from you, including equipment lists and asset locations. If you want extra credit, we always welcome configuration details, as these help us determine parts availability. Having that data ready can help us keep things moving.
Consider SLA Options
Perusing our SLA Options before the quoting process can help you think about your own unique needs. Do you need local or on-site parts stocking? Is your environment critical, or would 9x5xNBD support work great? We will help guide you through those questions if you are unsure, but taking some time to consider what type of support will work best for you can speed things up.
Confirm Timing
You'll want to have a rough idea of when you'd like the support to begin and the desired length of the contract. We can be very flexible with start dates and contract timelines. For instance, if you are planning a hardware refresh and need support for what you hope is a three-month timeline — no problem. And if that timeline gets extended to six or nine months — we've got you covered. Or let's say you have equipment with multiple warranty expiration dates and want to simplify your support. We can consolidate your support into one contract with one renewal date. Having that information on the front end can make the quote process even more straightforward.
CEO of M Global Answers Questions
M Global Services Offerings
We want you to consider us an extension of your team, a trusted resource and advisor. Call us today at 855-304-4600 to find out more.