Third Party Support for Dell EMC Isilon Storage
Dell EMC Isilon Support & Maintenance
Have you heard? Several Gen 6 Archive & Hybrid models have recently gone EOL. Learn more about Isilon EOL & EOSL dates and models.
M Global has been a trusted Dell EMC Isilon support provider across the US and abroad since 2003. In other words, this ain't our first rodeo.
Our extensive experience with Isilon maintenance means we get the job done quickly, and that makes all the difference when our clients find themselves in a data hardware emergency.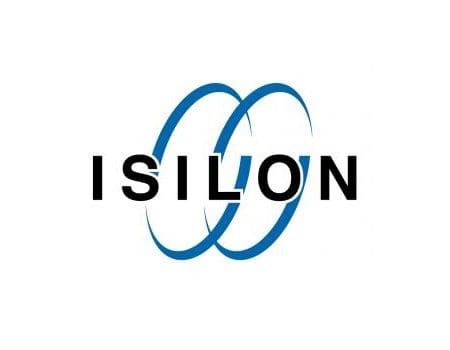 Get help with your Isilon equipment
Dell EMC Isilon Models We Support
If you don't see your model listed here - don't fret, give us a call! There's a good chance we can support your Isilon device!
* Isilon F800 and F810
* Isilon H400, H500, and H600
* Isilon A200 and A2000
* Isilon S200 and S210
* Isilon X200 and X210
* Isilon X400 and X410
* Isilon NL400 and NL410
* Isilon HD400
Isilon Gen 6 Archive & Hybrid Models Are EOL
Dell EMC Isilon Gen6 EOL Dates
Isilon Archive and Hybrid models went EOL in March 2023:
Isilon A200
Isilon A2000
Isilon H400
Isilon H500
Isilon H600
Isilon H5600
Isilon Models NOT affected at this time include:
Isilon All-flash 800
Isilon All-flash 810
What's so special about Isilon?
With such high levels of redundancy at the hardware level and mostly plug-and-play setup, it's no surprise that Isilon has been popular for quite some time. It doesn't hurt that the Isilon OS, OneFS, is known for efficiently retrieving unstructured data, helping different kinds of files work seamlessly.
If you want to add Isilon Gen6 Archive and Hybrid models to your cluster, but can't get your hands on Isilon gear from Dell anymore, no worries! With our network of resources, we can help you get the devices you are looking for even after the EOL date.
Isilon & PowerScale Working Together
If you decide to plump for the Dell replacement, PowerScale, you'll be pleased to know that you can add PowerScale nodes to your existing Isilon cluster. PowerScale also runs on the OneFS OS, so it will play nice with the Isilon counterpart.
Below is Dell's list of suggested matches when transitioning from the Isilon Gen6 to PowerScale. If you have any questions or want to discuss how this might affect your environment, give us a call - we're happy to help!
Isilon Gen6 to PowerScale Suggested Matches
A200 to A300L
A2000 to A3000L
H400 to A300
H500 to H700
H600 to All-Flash F200, F600, or F900
H5600 to H7000
Support for Isilon Gen6 EOL Models
We love coming up with hardware solutions - the more creative, the better. Whether it's supporting your current Isilon devices (or EOL Isilon Gen6 gear), sourcing parts, upgrades, or complete devices, we can help keep everything running smoothly. And if you decide to upgrade to a few PowerScale nodes while keeping some of your Isilon models, we can take care of that, too, with a hybrid maintenance solution.
While Dell has set the EOSS (end of standard support) date on these Gen6 models for 2028, you don't have to wait to switch to M Global support and save money. We can get you rolling right away.
Get your isi_gathers for your Isilon hardware, and let us help!
Whether you have an isi_s#it show on your hands, or you are trying to prevent one, we get it. We've been there too.
We like to do things thoroughly around these parts. Before we provide a support quote on your Isilon devices, we need to get them gathers so we can check on their existing conditions and health. This will give us a detailed view of the hardware and firmware system configurations as we break down the logs.
Next steps
After we go through the logs, we'll evaluate the health of your Isilon devices and verify that the hardware components are available. Once we have all those juicy deats, we can create a more comprehensive and accurate quote.
If you're ready to upload your gathers, contact us for an upload link.
Benefits of Choosing Third Party Support & Maintenance for Dell EMC Isilon Products
Already expensive, Dell EMC Isilon maintenance and support costs will only keep rising as your devices age—this is the OEM's way of prompting you to upgrade to newer versions of their equipment. Almost all hardware will eventually reach its EOSL, this means that Dell EMC won't provide service for your devices anymore. These lofty service costs and pressured upgrades are just some of the reasons why a lot of businesses are switching to third party maintenance.
At M Global Services, we know that when people call us about a hardware maintenance problem they're already stressed and behind. As an experienced TPM provider, we've seen it all—when $#!% hits the fan, we have your back. Tasks like boot drive replacement engagements can be tricky and sometimes take a significant amount of time and effort to replace. As an experienced Isilon TPM provider, we understand how important it is to reduce downtimes and solve your problems with speed and expertise. So when data disasters strike you can sit back and relax, we got you.
We want you to consider us an extension of your team, a trusted resource and advisor. Call us today at 855-304-4600 to find out more.