Third Party Support for HPE Servers & Storage Hardware
Looking for reliable support for your HPE equipment? M Global has been providing expert third party maintenance support for HPE servers and storage devices since 2003. We support HPE EOSL hardware and give our clients the ability to fully customize their service contracts. Contact us today to see why quality customer service and transparency make all the difference.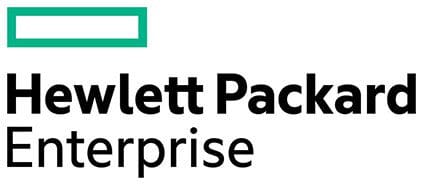 See how we can support your HPE equipment.
M Global Services can provide a more cost-effective solution for your HPE hardware support.
HPE Servers & Storage Models We Support
Don't see your HPE device listed below? Give our team a call at 855-304-4600 or fill out our online contact form. There's a good chance we still offer hardware support for your devices. Our experienced engineers are experts in maintaining a wide range of HPE server and storage devices.
M Global Third Party Maintenance
HPE Blade Enclosures
  C7000
  C3000
BL-Series All Gens
ProLiant BL10e
ProLiant BL20
ProLiant BL25P
ProLiant BL40p
ProLiant BL220c / BL260c / BL280c
ProLiant BL420c / BL460c / BL465c / BL490c
ProLiant BL620c / BL660c / BL680c / BL685c
WS460c
D2220sb
D2500sb
DL-Series All Gens
ProLiant DL20 / DL60 / DL80
ProLiant DL120
ProLiant DL140 / DL145
ProLiant DL160 / DL165
ProLiant DL180 / DL185
ProLiant DL320 / DL320e
ProLiant DL360
ProLiant DL380 / DL380e / DL380p
ProLiant DL385 / DL385p
ProLiant DL560
ProLiant DL580 / DL585
ProLiant DL740 / DL760 / DL785
ProLiant DL980
ML-Series All Gens
ProLiant ML10
ProLiant ML110 / ML115
ProLiant ML150
ProLiant ML310 / ML310e
ProLiant ML330 / ML330e
ProLiant ML350 / ML350e / ML350p
ProLiant ML370
ProLiant ML530 / ML570
ProLiant ML750 / ML770
Integrity BL860c i2, i4, i6
Integrity BL870c i2, i4, i6
Integrity BL890c i2, i4, i6
Superdome x
cx2600
cx2620
Integrity MC990X
Integrity RX1600 / RX1620
Integrity RX2600 / RX2620 / RX2660
Integrity RX2800 i2, i4, i6
Integrity RX3600
Integrity RX4640
Integrity RX5670
Integrity RX6600
Integrity RX7620 / RX7640
Integrity RX8620
rp3410 / rp3440
rp4410 / rp4440
rp7420 / rp7440
rp8420 / rp8440
D370 / D380 / D390
A180
K360 / K460 / K580
L1000
N4000
R380 / R390
Superdome
HPE N-Class Server
N4000
HPE A-Class Servers
A400 / A500
HPE 9x9 Class Servers
929KS / 939KS / 959KS
969KS / 979KS / 989KS
HPE 9x8 Class Servers
918LX / 918RX
928Lx / 928RX
968LX / 968RX
978LX / 978RX
988LX / 988RX
HPE 9x7 Class Servers
917LX
927LX
937LX / 937RX / 937SX
947LX / 947RX /947SX
957LX / 957RX / 957SX
967RX / 967SX
977RX / 977SX
987RX / 987SX
HPE Cloudine Servers All Gens
CL1100
CL2100 / CL2200
CL2600 /   CL2800
CL3100 / CL3150
CL5200
CL7100
Alpha DS10
Alpha DS20 / DS20e / DS25
Alpha ES40 / ES45
Alpha GS60 / GS80
Alpha GS160
Alpha SC45
HPE Synergy All Gens
420 / 480
660 / 680
D3940
12000
M Global Third Party Maintenance
StoreServ 7000
StoreServ 7450
StoreServ 8000
StoreServ 9000
StoreServ 10000
StoreServ 20000
D2000
D3000
D6000
D6020
D8000
StorageWorks DS2110
Storageworks 4200
StorageWorks 4300
MSA 1050
MSA 2050
MSA 2052
MSA P2000
MSA P4000
MSA 50
MSA 70
CS200
CS300
CS400
CS500
CS600
CS700
XP P9500
XP1024
XP2400
XP7
XP1024
Enterprise Virtual Storage
EVA3000
EVA4000 / EVA4100 / EVA4400
EVA6000 / EVA6100 / EVA6400
EVA6300
EVA7110
EVA7410
EVA8000 / EVA8100 / EVA8400
MSL2024
MSL3040
MSL4048
MSL5000
MSL5052
MSL6000
MSL6480
MSL8096
ESL2400
ESL9000
ESL9322
ESL9595
StoreEasy 1000
StoreEasy 1650
StoreEasy 3000
StoreEasy 8000
X1000
X3000
X5000
AiO400
AiO600
AiO1200
AiO1200r
Support & Maintenance for HPE Users
HPE support and maintenance you can count on doesn't have to be expensive. With M Global, you can get better support services for a fraction of what you're currently paying HPE.
Our engineers have ample experience with HPE hardware maintenance in a variety of business environments. Whether you're a small business looking for support on a few ProLiant servers or an enterprise going through a digital transformation with a lineup of StorServe arrays, M Global has your back.
Third party maintenance and support solutions keep your HPE server and storage devices in top shape so you don't always have to buy new hardware before you're ready. Have hardware that HPE doesn't support anymore? Yeah, we can take care of that too.
Looking for HPE Parts & Equipment?
Did you know that we can help at every stage of your HPE hardware's lifecycle?
We have 20+ years of experience sourcing hardware—both parts and full HPE devices. We don't just fix what's broken, we can also help you optimize your servers and storage equipment. Maybe you need more memory or disk drives for your servers or your storage device needs an expansion shelf or upgraded SSDs—no worries! We can help! We can install those parts and devices with our Smart Hands services. It goes without saying that we can provide hardware support for current and EOSL HPE devices. And when you are ready to upgrade, we can recycle your old equipment as well with our ITAD services.
Don't have a support contract with us? No problem! We can still source parts and offer services. Contact us and let us find the solution that will work for you!
Learn More About TPM & M Global Services
HPE vs M Global Third Party Maintenance
Why Choose M Global Services for Third Party HPE Support?
Cost savings for HPE support & maintenance
Hardware support from HPE can be expensive and frustrating. M Global Services makes things easier with incredible cost savings of up to 70% versus traditional OEM support.
Comprehensive 24/7 support
Get support when you need it. With response times of four hours or less and a 24-hour expert support team, M Global will be there when you need it.
The parts you need—when you need them
With transparent parts-stocking and custom stocking options built around your needs, you'll never be kept waiting for the critical components your HPE repair requires.
Support for current and End of Support Life (EOSL) devices
No need to pay for pricey OEM support or upgrade to a newer model when M Global provides top-tier support for both new and EOSL HPE devices.
We want you to consider us a trusted resource and advisor. Call us today at 855-304-4600 to find out more.
Customized HPE Support Options
We understand that businesses are like the people that run them, they have their own set of unique needs and expectations. That's why M Global gives you the ability to customize your contract—no cookie-cutter SLAs or rigid protocols. Our HPE server and storage support is fully flexible, you get to decide what you need and what you don't.
M Global also offers third party support for HPE EOSL devices. With us, you can keep your equipment for longer and not have to be coerced into buying new upgrades when you aren't ready.
Not ready to move all of your HPE hardware support over to a third party maintenance provider? Don't worry, we can provide supplemental support for your existing HPE support contracts.
Not ready to move all of your HPE hardware support over to a third party maintenance provider? Don't worry, we can provide supplemental support for your existing HPE support contracts.
We've got a "whatever it takes" attitude when it comes to solving our clients' problems. We become an extension of your team as we provide superior support, minimize downtime and keep you informed every step of the way.
Setting Client Expectations