Maybe you've noticed that we do things differently. That's why our case studies aren't narcissistic volumes of self-praise (I mean we do have to say what we did — that's literally the point!) But we'd rather tell a story — one where our clients are the main character (that's how we see things). This is their story. We help them out of jams and create IT solutions. And they go on to be the hero of their story.
*All stories are based on actual events; companies and real names have been used whenever permission has been granted.
M Global Gives a Sh** Series
Click image or text to jump to a story.
Mission Impossible - Racing the Clock
Super Fast Service in Critical Situation
Meet Tanner — he's an IT Systems Admin for a company in the agriculture industry. One morning he gets up and goes to work — it might have seemed like every other Wednesday but those of us that work in IT know disaster can strike when you are least expecting it whether the sun is shining or not. Monday of the following week the company was going through an audit that could have serious implications for the business. As expected, the higher-ups have been focused on getting everything squared away.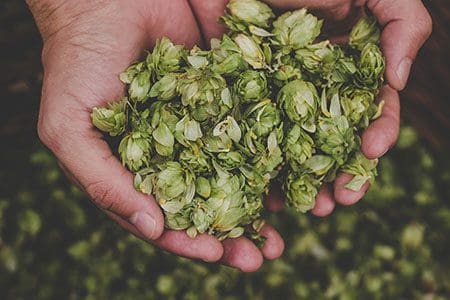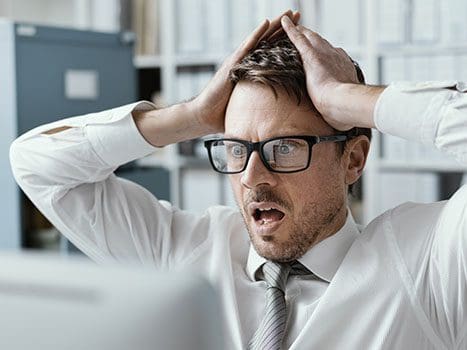 Tanner gets a frantic call, "I can't access the files! I need them for the audit on Monday! I have to have them!"
"Let me take a look," Tanner says calmly, while inwardly cursing. "Darn," (or maybe something more colorful – we're not here to judge). He's no fool — Tanner gives it a shot and tries all the common troubleshooting steps to get it back up and running.

No luck. The server is down. It's imperative that access is restored. If those files don't make it into the audit on Monday, operations could be suspended.
It doesn't take a finance expert to know that would be a big problem. Tanner calls the local MSP that sold and managed the box previously. Unfortunately, the support had lapsed on the server and the MSP couldn't and wouldn't help.
Tanner — calm, cool, and collected — isn't giving up without a fight. An internet search brings him to M Global's website. It's almost the end of the day on Wednesday — 4 pm on the West Coast to be exact. Most providers aren't answering their sales lines by now anyway, or if they are it's probably a call center that will take his information but not much else. It's worth a try though.
It's mission impossible — find a company that will take on getting this box fixed by Monday morning along with whatever that may entail (troubleshooting an unknown issue, no current support contract, parts shipping, scheduling remote sessions with engineers, etc.)
Many support providers would take one look at the situation and say, " Hard pass." There's no way to get the process rolling that quickly with all the moving parts in play. But that's not how M Global does things. Here's how it went down.
Wed 4 PM:  Inbound call is picked up
Wed 4:50 PM:  Steve at M Global provides a summary of the issue along with instructions to pull system logs
Wed 5:26 PM - 7:04 PM:  Bill at M Global jumps in and begin troubleshooting with Tanner
Wed 9 PM:  Tanner responds with an update
Thurs 8:42 AM:  Continue troubleshooting via email (payment confirmation for T & M service at this stage)
Thurs 10 AM:  We pull in an IBM engineer and provide L3 remote support
Thurs 2 PM: Identify potential hardware failure, ship replacement part, & send tracking details
Friday 10 AM:  Another remote session with our IBM L3 engineer
Friday 1 PM:  Confirm server was operational
Friday 1:15 PM:  Additional IBM L3 remote services are performed
It's probably obvious, but we have to state the facts — this kind of speed and agility would NEVER happen with the big providers unless it was a really big fish they were trying to land.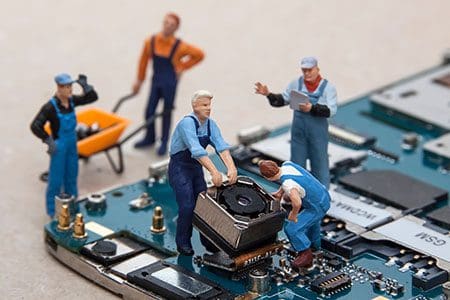 Even though there was no support contract in place, we jumped right in and continued troubleshooting after regular business hours. This was before we even had payment confirmation! By the next morning, we pulled an SME on board for remote support. Initially we thought the issue was software related, but we kept digging.
By Thursday afternoon, we not only identified the issue but got the part shipped out next day.  Another 3 hour remote session with the IBM engineer on Friday. The box was operational Friday afternoon so the client could access the files for the Monday audit. We even helped out with some other unrelated issues while we were at it.
It's not too hard to see that everyone involved was feeling pretty great about the result! The client is obviously thrilled to access their files, Tanner is the resident office hero, and the M Global team is giving each other mostly virtual high-fives for the awesome work we did.
Much like finishing a race and feeling proud of the results, our unprecedented speed and agility in resolving this issue left us all feeling like we accomplished something great.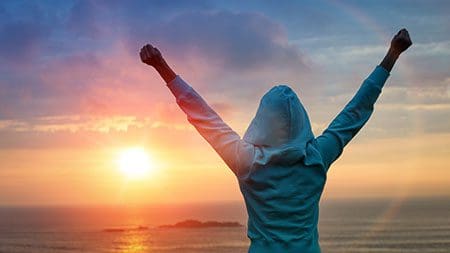 Navigating a Complicated Storage Implementation Project
*Based on actual events; names have been changed and some details removed to comply with client agreements.
Meet Phil. He's an IT administrator at a large company and a hard-working, get-things-done sort of guy. Nothing much phases Phil — he takes each day as it comes. One day, management informs him of a plan for using existing equipment for a new application. Though he knows it will not be that simple — plugging this into that is rarely straightforward with enterprise IT equipment — Phil isn't daunted. With characteristic amiability, he responds, "It's all good, man." A good-humored network administrator? Impossible, you say. But amazingly, Phil is such a one. Everything is not smooth sailing, however.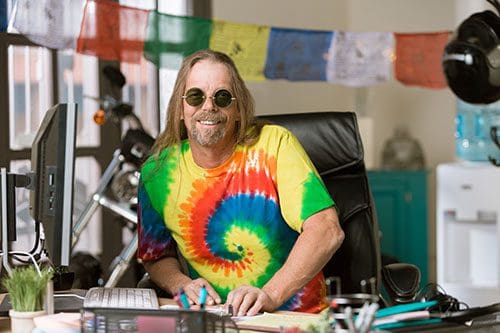 The more Phil thinks about this implementation project, the more he sees how complicated it truly is. He's fairly certain it's not going to be a straightforward project. He's definitely going to need some help to get this project off the ground. M Global to the rescue!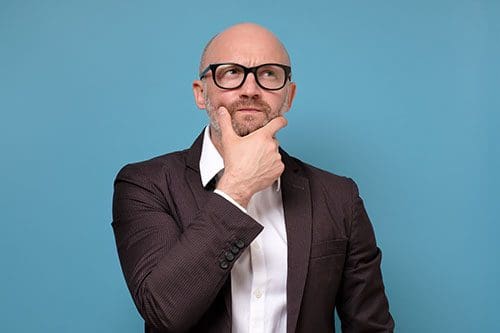 A small snag comes when a colleague, (we'll call him Kevin) complicates matters a bit. While Kevin is thorough and diligent, he has a skeptical nature with a tendency towards nit-pickiness. Some might even go so far as to call him a bit of a know-it-all.
"Time out!" Kevin interrupts, making the time-out sign with his hands during a Zoom conference. "Did you take --- into consideration? How about ---?" he asks with a hopeful gleam in his eye. "Yes, Kevin. We considered that and that. Thanks for calling it out, though," the M Global engineer says politely.  Kevin's lips tighten and twitch. He crosses his arms and continues listening doubtfully.
Kevin is also a bit of a support snob, finding it hard to believe that anyone outside the OEM has the required expertise to get the job done. It's all good though! It's not the first time we've encountered someone skeptical of TPM providers. We can appreciate the desire to make sure things are done right — that's how we roll, too, so we get it!
We've worked with this particular client on past projects and are more than willing to help Phil and Kevin work through this particular implementation even though it's not what we normally do on a daily basis. Hardware support is our bread and butter, but we can and do love when we can take care of unique challenges our customers have.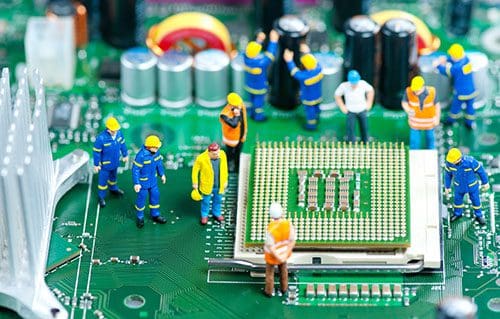 In coordination with Phil and Kevin, M Global engineers investigate the project. With several missing pieces and steps that need to be followed in a very particular order, we set up a replica environment in our lab to test the outcome and be certain everything will work properly.
Evaluating the parts and pieces currently in hand against the functions they want helps us to catalogue what is missing and what is needed to complete the project. We create a workflow as we go that will serve as step-by-step instructions on the day of implementation.
When obstacles arise, (they always do, don't they?) clear communication and transparency keep the project firmly on track. Throughout the project, our hero, Phil, keeps his cool and his unwavering trust in M Global makes everything run fairly smooth.
A seamless implementation on the day of installation always makes our hearts happy. We handled some of the install remotely and Phil was able to follow our thorough instructions for the onsite portion. It all worked exactly as we said it would and after getting confirmation that everything was operational, we were able to button up the project. The higher ups were thrilled.
The project manager had this to say about working with us:
"I really appreciate getting to work with you and your team this year. You've been one of the best companies I've ever worked with in terms of just getting things done without too much red tape or rigamarole."
It might seem like we yammer on and on about caring about our customers — after all this series is named after our favorite way of putting it, but we really do give a sh** — about you, your business, and your problem. Resolving issues and finding solutions are as much a win for us as it to you.