The Advantages of Third Party Maintenance
Wouldn't you like to get steak for hot dog prices? Of course! Well that same concept applies to the support that you can receive from third party maintenance providers like M Global Services. There are many advantages to switching to third party maintenance for your network, server, and data center storage devices, and many of them are directly rooted in the basic difference in business objectives from the original equipment manufacturer.
4 Key Advantages of Third Party Maintenance
At its core, the focus of third party support providers is to put the clients' needs as the top priority. Unlike OEMs, whose business goals center around hardware sales, our business is in keeping your network, servers, and data center up and running. It's not sales, it's customer service—and we take it very seriously. Superior service shows in everything we do.
Third Party Maintenance Contracts = Big Savings
It's true that you will save money when you choose to go with a third party maintenance provider for your hardware support. It's not just because the contract itself is less expensive. TPM providers have the ability to create flexible contracts tailoring everything to fit your budget and needs. And if you have devices at the end of their service life (EOSL), TPM providers can continue providing support until you are ready to upgrade.
Consolidate Your Support Contracts & Simplify Your Job
Another advantage of third party maintenance is the ability to bring together all of your contracts through one provider and even one contract. Staying with OEM support usually means using multiple vendors and multiple contracts to manage. We can simplify your contract even further by consolidating the expiration dates so your equipment will all come up for renewal at the same time. We can continually update your contract adding and subtracting devices as your needs change. This makes managing contract renewals much easier, helping to prevent lapses in coverage.
Beyond simplifying the contract and expiration dates, we also streamline the escalation process. OEMs usually have a fairly complicated process. Progressing through each step can take quite a bit of time and those working on the ticket will not likely be familiar with your environment, devices or site access. However, at M Global, our escalation process is built in to our system. From the very beginning of a service ticket, the subject matter experts (SMEs) are copied on communications ensuring that they will be in the loop all the way through the ticket. We build relationships with our clients making sure that they never feel like just another number.
Honesty Is Always the Best Policy
Honesty & Transparency in Hardware Support
At M Global, we are passionate about bringing honesty and transparency to the hardware support space. Too often clients are not given enough information to fully understand the contract they are signing and their expectations do not match the service they receive. One of the advantages of working with a third party maintenance provider like us is that we will always be straight with you. We encourage you to ask us questions before you sign—ask us to define our SLAs, about the expertise of our engineers, about our parts stocking strategy, and so on. We will always give you an honest answer.
Our parts stocking strategy is a good example of how serious we are about integrity and honesty. Rather than leveraging inventory across contracts, we keep a dedicated inventory for each client. We go a step further and provide a list of parts that will be stocked for the client so they will be fully informed. At that point, clients are welcome to provide feedback and we can make adjustments to the parts inventory if needed.
Learn more about OEM Support vs Third Party Maintenance.
Experience the Benefits of Third Party Server, Network, and Data Center Maintenance
There are a ton of advantages to going with third party maintenance for your hardware support, but at M Global, we don't just leave it there. We know what it's like when things go wrong with your IT equipment—we've been there too. That's why we are committed to giving our customers the best possible experience.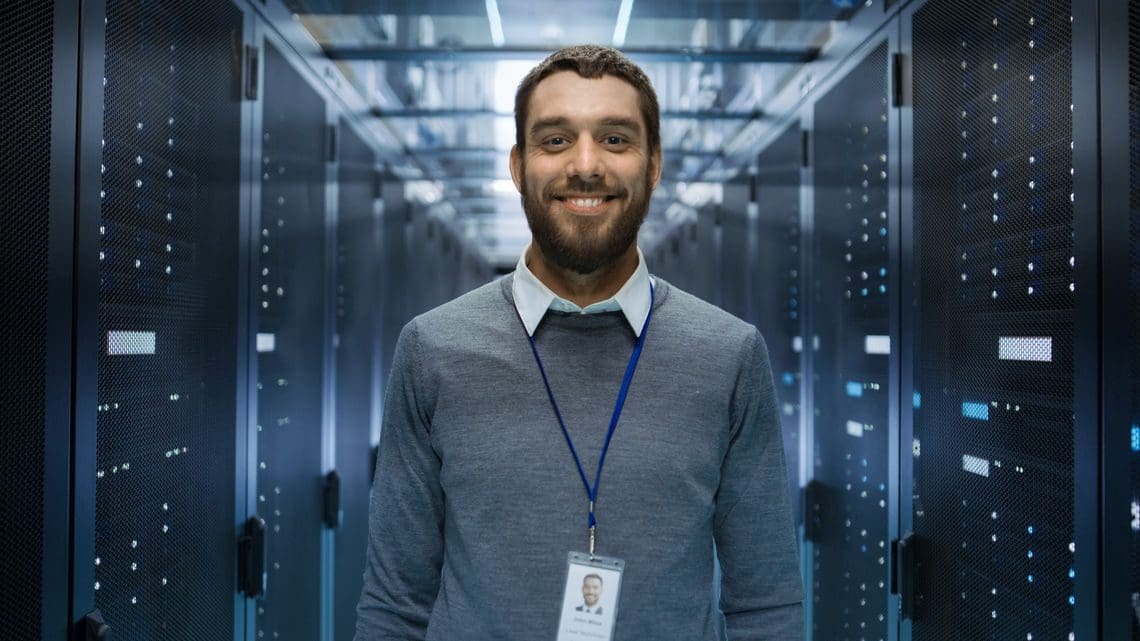 We want you to consider us an extension of your team, a trusted resource and advisor. Call us today at 855-304-4600 to find out more.
How Third Party Maintenance Can Be Better for Your Business
What's It Like Working With M Global?
M Global's Hardware Maintenance Service Offerings