What's in a Name: An Explanation of IT Hardware Support Terms
The Many Names of Third Party Maintenance Hardware Support

So many terms are floating around when it comes to tech hardware repair and support — third party maintenance, hardware support, IT hardware support, hardware maintenance, TPM, hardware warranty, aftermarket support, post-warranty support — gah! That's just a few! No wonder it gets so confusing.
The two main questions to answer to help clarify the type of support are:
Is the support offered through the OEM like Dell or HPE or through a third party company? (This would include channel partners, TPM providers, MSPs, VARs, and more.)
Is the hardware enterprise level (like servers, networking, or storage devices), or are they client devices (such as laptops, workstations, desktops, and monitors)?
Do You Have Enterprise Equipment or Client Devices?

The first important distinction that can help us wade out of the confusion of hardware support terms has to do with the type of device. Some companies (such as third party maintenance providers) focus on supporting enterprise-level equipment like servers, storage, or networking devices. Others have services that include client devices such as desktops, workstations, monitors, and printers.
Enterprise and Data Center Devices

Enterprise-level and data center devices could include servers, storage devices, networking equipment, and parts and components needed for data center equipment. Due to the complex nature of many data center environments, SME engineers who work with this type of equipment often have specialized training in a particular area or product line.
Hint: M Global focuses on hardware support and maintenance for enterprise-level equipment as do most other TPM providers.

Without getting into the weeds about the client-server model, client devices are anything that allows the end user to access the main infrastructure. End user or client devices include laptops, desktops, workstations, and smartphones.
Hint: While M Global does not support client devices, we can help you source additional devices such as laptops, desktops, monitors, and more through our extensive resource network.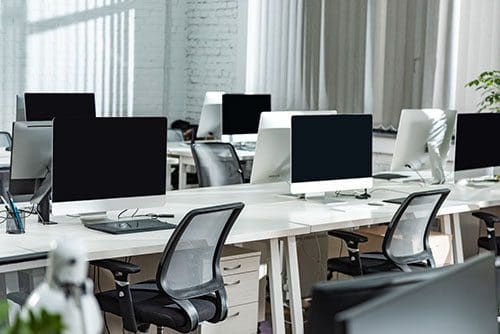 OEM vs Third Party Vendor Hardware Services

Both original equipment manufacturers (OEMs) and companies other than the manufacturer can provide hardware services and support. The types of services may vary depending on the individual company's focus. But generally, OEMs tend to focus on selling the hardware it manufactures, while third party vendors usually (but not always) focus on a specific set of services.
It can be a little tricky because OEMs usually provide support services, and third party vendors can sell the physical hardware through their resources or partner relationships. The difference usually shines through in the focus.
OEMs (like Dell, IBM, HPE, and others) usually prioritize creating and selling hardware, and they devote more energy and resources to elements that support hardware sales. However, this can (and often does!) result in underwhelming support services. Combine that with higher prices, and it's no surprise that a whole other industry is dedicated to providing better support services.
Hint: Support services are not offered through the OEM when models are past their EOSL or EOSS dates. You'll need to go through a third party vendor to keep support on those devices.
Third Party Hardware Support Services

Companies outside the manufacturer that provide support services could include MSPs, VARs, channel partners, TPM (Third Party Maintenance) providers, and more. While different kinds of third party vendors usually focus on different areas of service (such as hardware support, managed services, cloud services, hardware sales, etc.), one constant is typically the value add of improved customer service.
It's difficult to say what types of third party vendors provide which services because it can vary widely by company, but here's a quick look at the breakdown of services generally seen through different providers:
MSPs (Managed Service Providers) provide services such as managed IT services, cybersecurity, networking, cloud integration, backups, and more. Companies looking to supplement their in-house IT department often find MSP services helpful.
VARs (Value Added Resellers) sell hardware (both enterprise & client) with customized products or services that provide value beyond the order fulfillment. Services might include installation, configuration, troubleshooting, and more. They often have partnerships with OEMs allowing them to offer new products and competitive pricing. VARs may also have relationships with TPM providers allowing them to provide hardware support services.
TPMs (Third Party Maintenance) providers focus on enterprise-level hardware repair and support. But they may also offer managed services, field engineer services, ITAD, and even have the ability to source and sell hardware. Some companies (like M Global) are more flexible about helping clients without an existing contract.
Hint: Different types of third party vendors often partner up, allowing each to offer more services to their client base (more on that below). This is often the explanation for companies from different subgroups providing the same types of services across the IT industry.

Where does M Global fit in the picture?

In case you didn't already know, M Global is a third party maintenance hardware support provider. We provide aftermarket hardware support services for enterprise devices like servers, storage, and networking. We've got a host of other hardware solutions and services including FE services, ITAD, and parts and hardware procurement.
What a Tangled Web We Weave

Partners, Relationships, and Associations — Oh My!

Relationships are pretty complicated in the tech world. Partnerships exist between third party vendors who want to offer additional services, and the ability to lean on other vendors allows them to expand their offerings. There are also various partnerships and associations between OEMs and third party vendors. Vendors can sell hardware, and OEMs can take advantage of the many support services available.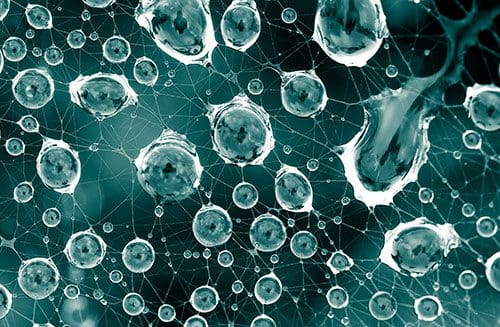 Most companies, regardless of what type, rely on their resources, relationships, and partnerships to offer their clients a complete package of hardware and services. How those services are managed on the customer-facing side can make all the difference.
Hint: Here's an example of how some of the relationship web could work. A VAR might have a partnership with HPE that allows them to sell HPE equipment. They might also have a partnership with a TPM provider, like M Global, that they can lean on if their customer runs into any hardware issues allowing them to offer TPM services to their customers. We even have a white label partner program for VARs and MSPs that keeps them in complete control of the customer-facing element of the TPM service.
Changes In Hardware Support Terms

Language is constantly changing. And in an industry filled with technical jargon and acronyms, evaluating the clarity and meaning behind the words we use is vital. Expressions shift meaning, and new terms are born to fill the gap. Here are a couple changes to the hardware support vocabulary that we've noticed recently.
It's no surprise that as language evolves and new technologies emerge, terms and names may change and transition. A handful of years ago, TPM meant third party maintenance (and still does in hardware support circles). But thanks to Microsoft and "trusted module platform" taking over the term, Google now recognizes TPM as meaning trusted module platform rather than third party maintenance. But we have other words we can use instead and even adopt our own!
Aftermarket Hardware Support Definition

We like the term aftermarket support because it describes what we do well. Aftermarket hardware support is the hardware support services available through third party maintenance providers focusing mainly on the repair and enhancement of enterprise level devices such as servers, storage devices, and networking equipment. Depending on the provider, other additional field, logistics, and technical services may also be available.
Talk to Us About Third Party Maintenance
(Or hardware support, TPM, aftermarket support, or whatever term you'd like)
Whatever you want to call it, we're all about helping to solve your hardware problems. Our business is centered around service, not sales. We want you to consider us an extension of your team, a trusted resource and advisor.
Call us today at 855-304-4600, fill out the form, or start a chat with us to get the conversation going.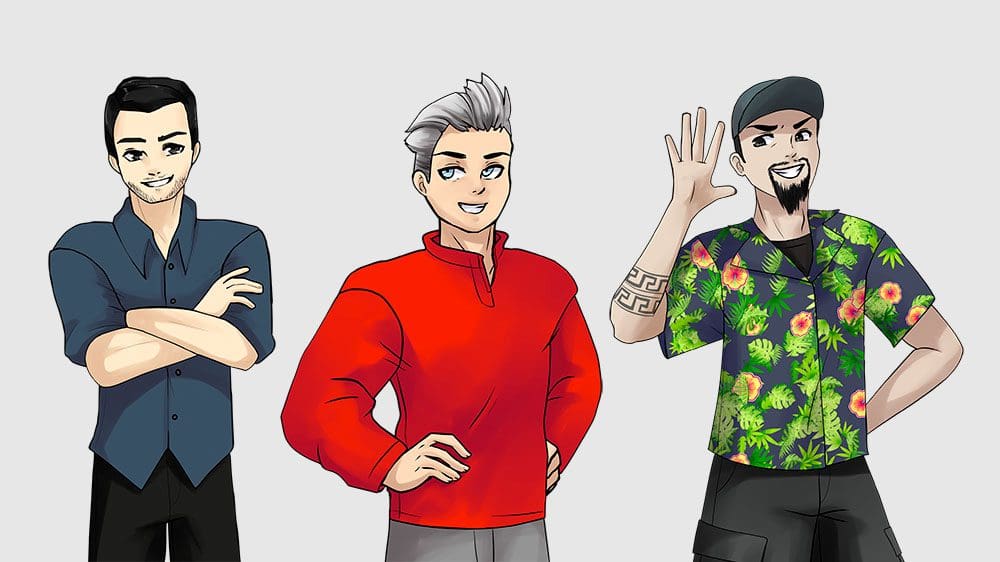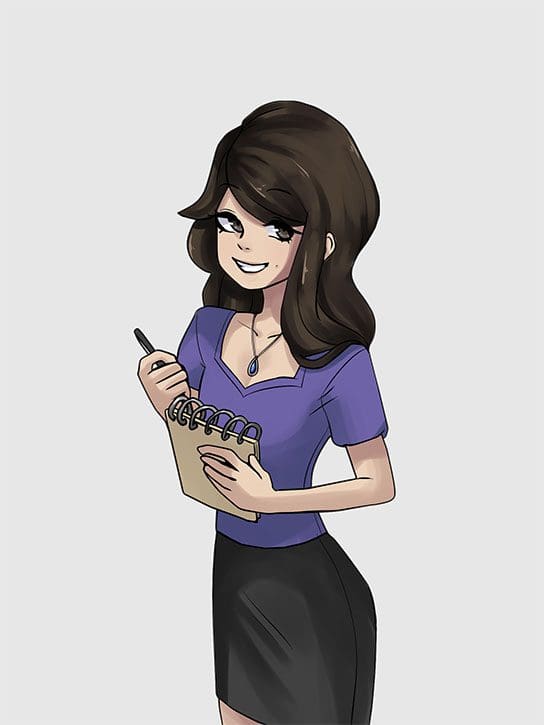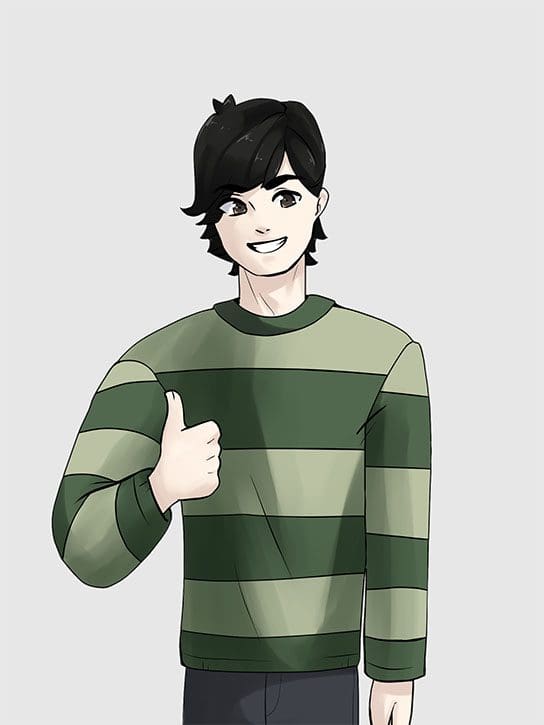 Author Note:
By Angie Stephens with contributions from experts at M Global.