Get Your Data Center Ready For The Holidays
What's on your holiday wish list? How about no data center emergencies during your family time? Taking a few proactive steps to prepare your data center can help make your holiday season a little less stressful — no one wants to work late on Christmas Eve troubleshooting failures that could have been avoided!
Many of us have a to-do list longer than our arms, and that list always gets longer right before the holidays or when we are heading on vacation. Do yourself a favor and take care of as much of that list before you go on break, prioritizing the stuff that could cause problems.
Do a walk-through and physically inspect your equipment. You might discover unseated connections, worn or loose cables, a failed hard drive, an alert light indicating a failed power supply, or any other minor issues that could turn into more significant problems. If you don't have time to deal with the issues before the holidays or your vacation, at least you've got a pretty good idea of anything that might crop up. Not paying attention to these things beforehand could lead to interrupted holiday family time - you'll be troubleshooting rather than celebrating.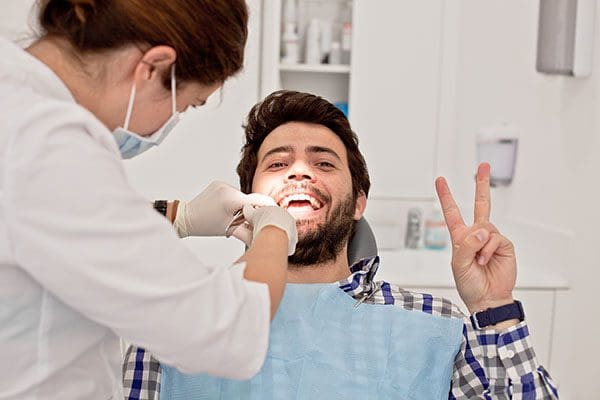 You get extra credit points for this step but trust us, it's worth it. Running health checks on your hardware is like preventative maintenance on your car (think oil changes) or going to the dentist (would you rather take care of that cavity now or wait and have to have a root canal?!) If you don't regularly perform health checks on your equipment, you may be surprised to find issues lurking that you weren't aware of - just waiting to ruin your family time.
If you're not sure how to run health checks or what information would be useful and/or valuable, reach out to us, and we can help! We can walk you through it and even set up reminders to help you get on a regular schedule. Any issues that come up in your health check, be sure to bring to your service provider. If you are an M Global customer (congrats on that decision!), we can help make sure everything is all buttoned up in time for the holidays - after all, we'd rather spend Christmas Eve with our families, too (no offense, I'm sure you are lovely, but still). And if you're not an M Global customer yet, no need to worry; it's not too late to give us a ring and let us help!
Verify Your Support Coverage

It's usually a pretty quick and easy task, but one your future self will thank you for doing. If you have OEM support, there are usually portals to check on your warranty online. We've got instructions and links for checking your warranty for various OEMs. If you have third party maintenance support or some kind of hybrid support, it's worthwhile checking up on your current coverage, too. If you have M Global support, there's no need to worry. We send out renewal information a few months ahead of time and then follow up with you when it gets close to that renewal date.
Surviving the Office Christmas Party

Besides getting your data center hardware ready for the holidays, M Global has some hot tips on how to help prevent the office Christmas party from being a yearlong source of embarrassment. You're welcome.
Unless you want to be coerced into belting out Madonna with Phil from accounting, do yourself (and everyone else) a favor and hide the karaoke machine. You get extra points if you manage to delete the lyrics sheets from the office pop star wannabe's laptop without anyone realizing it was you.
Join the Christmas Party Planning Committee

I know. I know. You'd rather scoop your eyeballs out with a rusty spoon, but what better way to direct the party activities to have the least possible amount of cringe than to be on the committee yourself. You can veto music playlists, say no to the chocolate fountain, and do other essential committee tasks. Everyone will be so shocked at your participation that they will let you have your way.
Arrange for Targeted "Technical Difficulties"

Just think of all the disasters that can be averted with a well-timed "technical difficulty." You'll be the office party's secret superhero by preventing the CEO from giving a speech after too many shots, thwarting an impromptu karaoke session (if tip #1 was not effective), or avoiding 14 brain-numbing versions of Santa Baby on repeat.
Advocate for a Phone-free Party

This isn't 1992, people. Indiscretions at the office holiday party are no longer simply fodder for water cooler gossip for a few weeks. Lapses in judgment in our digital age can haunt one for a very long time and have some massive consequences. It's going to be a pretty hard sell to have a phone-free party, so if that's not possible, you can still prevent digital evidence making the rounds on the internet with these tips:
Go light on the alcoholic beverages (trust me, it's for your own good)

Don't get talked into singing duets or dancing on any horizontal surfaces (a much easier judgment call when you follow the above tip)

Avoid soul-bearing conversations with any coworkers, employees, or bosses (again, see tip #1)

Keep your Dirty Santa and/or Secret Santa gifts appropriate and within the spending range (both dirty socks as a prank and diamond earrings for your secret office crush are nos)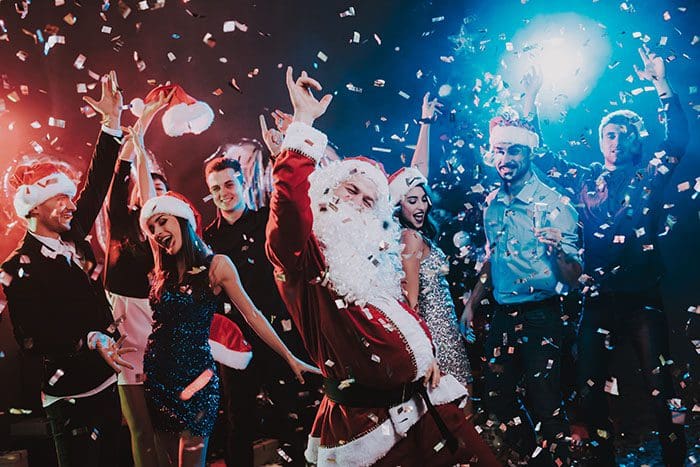 The best way to avoid office holiday party embarrassment is by making good decisions in the first place. Alas, at M Global we might not be able to fix a broken reputation, but we are fantastic at solving hardware failures. So if you find yourself in a jam, reach out to us and we'd be happy to help!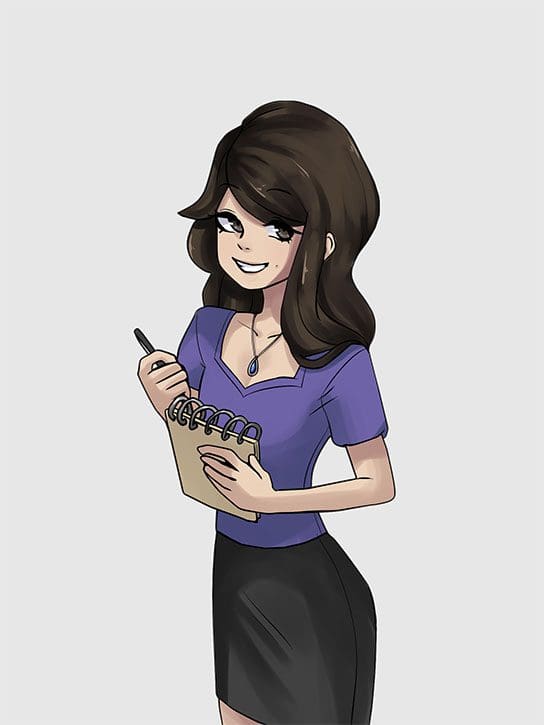 Author Note:
Written by Angie Stephens with contributions from M Global team members including SMEs, management executives, and more.
M Global is in the business of providing solutions - whether you need a little help buttoning up your data center in time for the holidays or want some ideas on how to survive the office holiday party with your dignity in tact, we've got you covered.
We want you to consider us an extension of your team, a trusted resource and advisor. Call us today at 855-304-4600 to find out more.