Aftermarket Support Money Questions Answered

Moolah, cashola, smackeroos — inevitably, the conversation comes around to the money, and hardware support is no exception. It makes sense. All the talk in the world about fantastic service doesn't do much good if it doesn't fit your budget.
Sometimes, people get reserved or evasive when the subject of price comes up. But as with most topics, we like to address questions about costs head-on.
Discounts & Payment Terms With M Global Support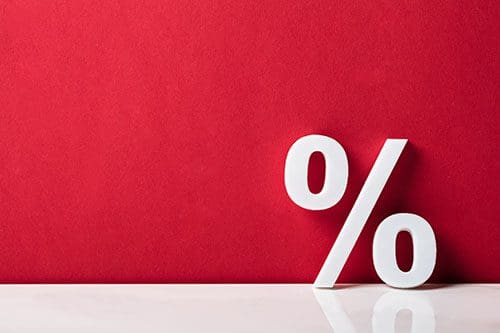 Do you offer discounts on multi-year contracts?
Yes. Extended contract time frames can save you money. For example, a 3-year contract could save you up to 20% annually over a 12-month contract.
Do you offer quantity discounts?
Yes. The more assets we are covering, the deeper the discount. For example, getting support for 100 servers rather than 10 could save you up to 30%.
I have another quote from another provider — will you match the price?
Yes. In most cases, it's not a problem, and often, we can even beat the price. We'll need to verify the quote and confirm devices and SLA options to match accordingly.
What are the payment options?
Depending on the situation, the options usually include paying with a credit card or Net 30 payment terms. If you opt to pay with a credit card, we send you a secure link that protects your financial details. If you prefer payment terms, we require a PO to get things going.
Hardware Support Contracts & Renewals

What can I expect in the renewal process?
Much like our super simple onboarding process, renewing your contract is easy and pain-free. This process can usually be done within a day or two, depending on your responsiveness.
We start reaching out around 90 days before the expiration date
You respond with your renewal intentions and any changes you'd like to make, such as adding or removing devices
We'll send a renewal quote back (usually within a day)
You'll provide a PO or pay via credit card with our secure link
An updated contract document will be sent out
All done!
Pro Tip: If there are delays on your side in renewing the contract (budget, time, approvals), reach out to your M Global rep to see if support can continue during the interim.
Do contract renewal prices go up?
No. Renewal contract costs typically stay the same. The exception might be if you've added devices to your contract or opted for different SLA choices. We don't raise prices unless there has been a significant change in our costs to support (no blanket excuse of inflation from us!)
What if I need to cancel my contract?
Unlike most providers, our cancellation policy is pretty easygoing. You don't have to pay a fee or sacrifice a major organ to cancel your contract. Cancellation requests are allowed after the first 3 months of service have been completed, and customers need to provide a 30-day notice in writing. The refund amount is prorated based on the length of service.
Can I add devices to my support contract?
No problem! Most of the time, it makes sense to add additional devices to the current contract and keep a single renewal date (also called co-terming). The cost would be prorated for the period until the expiration date. For instance, if you wanted to add devices 3 months into a 12-month contract, your new charges would be for 9 months of support, and everything would renew together. However, we can also create a new separate contract for the devices if you prefer.
Pro Tip: Renewal time provides a great opportunity for evaluating whether there are more devices you want to add to your contract for support. It's straightforward to add them to your renewal quote.
À la Carte Hardware Support Help

How much does it cost to get help with a problem if I don't have a contract?
We offer various T&M (time and materials) packages with minimum blocks of hours. Depending on your situation, we'll optimize a package to suit your needs. We can also provide project-based options. Examples of this might include an installation or configuration project or a relocation. Every situation is unique so reach out to us for more details.
I want to get a support contract — how does that work if I have an open T&M project with M Global?
First, we'll resolve the current issue with whatever T&M package is right for your situation. We can bundle annual support with the package that starts once the device is healthy.
Pro Tip: Don't wait until it breaks! Get hardware support, so you don't have to go through the hassle again.

My team is tech-savvy and we self-maintain our environment — can I just buy parts and hardware from you?
Sure, no problem. As part of our business, we understand the resale and distribution market for parts and fully configured devices. And if you need a little technical help along the way to validate, we're happy to assist.
Pro Tip: Come to us for your hardware needs (not eBay!) We can often match or beat prices from other hardware resellers and offer technical expertise backed by years of experience. All of our hardware is guaranteed to work and comes with a 1-year warranty. 
How can the service be good at that price?
We get it — you're not alone in wondering how our prices can be so good. We've even lost deals because our price is too low. (FYI, if that happens and you want us to raise the price for you, we are more than happy to oblige, haha).
People are often surprised when they get our quote back, sometimes wondering how it's possible.
But it's pretty simple. We have the resources and infrastructure set up to provide the support, and we don't mark up our services just to get a wider profit margin. Our business is modeled on the idea that we develop long-term relationships with our clients where we can be a resource and a trusted part of the team. Our customers stick around, and it's a win-win for all of us.
Is there any way to cut the costs further on my support?
Absolutely. By modifying your SLA options to fit your situation, we can usually find ways to trim the fat, so to speak, and remove offerings that you might not need. Another way to cut your overall hardware support costs might be to increase the number of devices we support. If you have equipment currently on OEM or other hardware support, you could save a ton of money by switching. Also, the volume discount we mentioned above may come into play, bringing your costs down further. Talk to us — we're awesome at helping you get what you need at a price you can afford.
M Global is in the business of providing solutions. We want you to consider us an extension of your team, a trusted resource and an advisor.
If you have more questions or want to chat about hardware support costs, we'd love to hear from you.
Call us today at 855-304-4600.