Data Center Relocation Strategy & Services
A Guide to Data Center Relocation
Chances are good, if you are responsible for a data center move, this isn't your first rodeo, and you have a pretty good idea of what you are doing. But it never hurts to be reminded of a few data center relocation best practices.
Prepare for Your Data Center Relocation Project
Proper Preparation Prevents Poor Performance
There are several things to keep in mind in the planning stages of your project. Choosing a data center location (whether as a colocation facility or private data center) will be at the top of the list. A combination of factors unique to each company's needs will inform the decision-making process. Geographic location, the amenities and space of the data center facility, and security compliance (especially necessary for companies that handle Protected Health Information (PHI) and payment processing) are just a few considerations.
Evaluate Attributes of the New Location
The attributes of the new physical location are critical. Not only do you need to consider the physical size and space available (including cabinet and floor space), but other factors such as airflow, weight restrictions, power distributions, connectivity and cabling will also come into play. If you are moving to another colocation data center facility, more than likely, some of those pieces will be controlled by the data center technicians. Effective communications with staff at the colocation facility can save time and frustrations later.
Another thing to consider is the timing of the move. If your business has fluctuations in amount of activity, it's obviously better not to plan a data center move in the middle of a busy period or when additional projects are in progress. Instead, plan the move at a time that will interfere with business as little as possible. Even carefully planned data center relocation projects will likely include some downtime.
Establish a plan in case things go sideways. Ask yourself, "What's the worst that could happen?" And then create a plan of what you will do in that event. This can also help uncover steps and small details that can help reduce the likelihood of a disaster occurring. It goes without saying that full backups are a must. But testing them before the move is also a good idea. You don't want to find out there is an issue while you are trying to set everything up at the new location.
Take Stock — Assess Existing IT Equipment
Taking a detailed inventory of all equipment that will be moving is a crucial step, particularly if regular equipment inventories have not been maintained. You may find some surprises like legacy hardware or software that will be a pain to move or migrate. It's better to discover those sorts of things at the front-end rather than in the middle of the move or migration.
Map Out Device Relationships
You probably already have a pretty good idea of the gear that is most mission-critical that takes top priority. But it's a good idea to take note of not only the most important devices but to also map out the relationships between equipment. You may discover or be reminded of dependencies that will affect the order of shutdowns and reinstallation. This is especially necessary if you are moving in stages rather than all at once. The last thing you need is to have only part of the equipment you need for your system to run optimally in the new location.
Make Plan & Test Shutdowns/Startups
IT equipment is very sensitive, and careless breakdown, transportation, or storage can impact future performance. Recording any idiosyncrasies and planning for proper care during the move can prevent headaches later. Testing shutdowns and startups before the move is also a good idea. Let's say you have equipment that has been running nonstop for 5 years. It may seem to be working fine now, but it's the sheer momentum that keeps it going. Starting it back up at the new location may not happen.
Verify Warranty/Support Coverage
As part of the inventory process, review manufacturer warranties and/or hardware support for each device. It's important to double check that the move will not void any warranties. Knowing which devices have warranties and support can come in very handy setting up in the new location if there are issues.
Check that Current Items — Cabinets, Racks, PDUs, etc. — Will Fit in New Space
It's not just the servers, storage arrays, and networking gear that need to be considered. Other components such as racks, cabinets, PDUs, cables, and other accessories also need to be accounted for. Will you be moving these elements or purchasing new ones to be delivered to the new location? Small details like the dimensions of racks and PDUs and whether everything will fit the way it should be assessed now to prevent problems during the reinstallation.
A data center relocation project often brings up unexpected conversations and questions. Business objectives such as opening or closing locations, green initiatives, or budget concerns could determine the scope of future projects. Laying the groundwork for those plans can save time and money down the road. Perhaps a partial cloud migration is being considered, or maybe certain devices will need to be decommissioned, replaced, or upgraded. Is a hardware refresh coming in the near future? Will you be needing more or less space? Will the location you are moving to be able to accommodate space requirements, future upgrades and new equipment?
The answers to these questions can affect the decision-making process for the set-up of the new location. If you have hardware that will not be making the move and needs to be decommissioned, let us help! M Global can provide various ITAD services, helping you get the most out of equipment you no longer need.
Tip: Order spare parts such as power cords and any component upgrades (memory, disks, etc.) You can plan to have them sent to the new location or to be packed with the rest of your system. Either way, it's a good time to ensure that you have what you need on hand. Need spare parts? M Global can help with that.
Make Your Move — Execute Your Data Center Relocation Strategy
Now it's time to for the move. All the hard work in the planning phase is about to pay off. Did you decide to move everything all at once or in stages? There are pros and cons to both, and your unique situation will determine which course of action is right for you.
Moving your data center in phases may take more time, but if planned properly, could help reduce downtimes. One batch of equipment can be back up and running before the next one is moved. However, careful planning is essential. If you haven't taken the time to map out equipment dependencies, you might end up not having all the devices in the same batch that need to be talking to each other.
Moving everything at once is more work on the front-end, and disasters have the potential to increase downtimes. But complications with equipment relationships and other issues that might arise from having multiple stages of reinstallation are less likely.
Security & Transportation During the Move
There are companies that can help with details when it comes time to pack and transport the equipment to the new location. Crating and packing solutions for larger racks and IT equipment ensure that everything is secure and appropriately protected during the move. Various climate-controlled transportation options are available and essential to keeping the equipment in top shape. Security of data and equipment during the move is important to keep in mind, especially for companies in the healthcare industry or those that handle sensitive information. Chain of custody and tracking services might include things like security tape and locking bins, GPS tracking for tractor trailers, truck locks and serialized seals, and even options for an armed security escort.
Setting Up At the New Location
If you've done all the testing (of backups, shutdowns and startups, etc.) and planning, there's a decent chance you're in the home stretch now. You've planned for every contingency and made sure the new data center location has everything you need for a smooth setup. Power to the racks is turned on, the internet has been set up, and networking gear configured. Racks and cabinets are the perfect size and fit everything beautifully (you measured beforehand, didn't you?).
Because you documented things like rack elevations and locations, cable layouts and connections, and have all the diagrams at hand, it's a breeze to set up. Your cabling is a thing of beauty. Someone should take a picture and turn it into a stock photo — it's  that good. After testing everything for functionality, you can pat yourself on the back and sigh with relief! It's done!
Don't Forget the Small Stuff
Maybe it's just a bit unrealistic to hope that there will be no hiccups in the setup at the new site, but planning ahead and taking care of all the details at the front-end can make this scenario more attainable. We shared stories of how overlooking small details can disrupt installations in our post, "Server Installation Guide: How To Not Screw Up Your Server Install."
Tip: We've seen this tip used with great success. Even if you don't currently use cloud services, consider using them during the time when you might otherwise experience downtimes. Migrate to cloud services before the shutdown of the devices and then you can cancel the subscription once everything is back up and running the way it should at the new location. No downtimes, no headaches, or panicking over lost data. This is also useful when migrating to new equipment.
TPM for Data Center Relocation
A Custom SLA for the Move
During a data center move, it's a good idea to have some kind of hardware support or warranty on the equipment. For equipment that no longer has a manufacturer warranty, other types of hardware support, like the support available through a third party maintenance provider, can help fill the gaps.
Any number of mishaps and disasters can occur during a data center relocation project. Like our example above, you may not have any idea that your device is on its last legs. Dust can clog or spark, killing hard drives, or any number of other issues could rear their ugly heads at the most inopportune times. And if your equipment is no longer covered by manufacturer warranties, you might be facing some expensive replacements.
Hardware support can give you peace of mind that you won't be facing these issues on your own. M Global can create an SLA that matches your needs. We can provide support to cover your equipment during a data center move.
Moving Your Data Center? Let M Global Help.
Contact us to talk about how we can help with your data center relocation project. We're happy to assist at any stage of your relocation project and we will work with you to find the best option for your data center.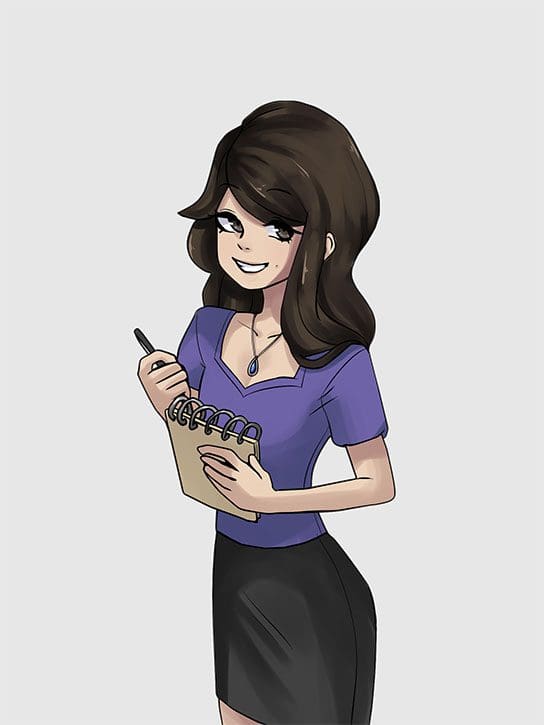 Author Note:
Written by Angie Stephens with contributions from M Global team members including SMEs, management executives, and more.
We want you to consider us an extension of your team, a trusted resource and advisor. Call us today at 855-304-4600 to find out more.