How to Check Your Maintenance Warranty for IBM Hardware
Need to Check Your IBM Warranty?
How to check the warranty for your IBM hardware
Looking up the warranty on your IBM device is super simple. You'll need to have a few pieces of info handy:
Your IBMid & password
Machine type
Serial #
Here's the link for the IBM warranty lookup. When you're done looking up your IBM warranty, come back and talk to us about your post-warranty hardware maintenance options. If you want a sneak peek at what you'll see when you are checking your IBM warranty, see our detailed IBM Warranty Check Steps.
What if my IBM device is out of warranty?
There's no need to worry! Third party maintenance providers like M Global can provide-post warranty support for IBM hardware that has reached their EOL or EOSL dates.
What about my IBM hardware's EOL and EOSL dates?
Sometimes it can be tricky to find EOL and EOSL dates for your hardware, especially when the OEM isn't completely transparent with their product information. In trying to drive attention to their new products, IBM doesn't really advertise the end of sale date for their models, they just eventually phase them out over a half a year. If you want to stay on top of your IBM equipment's EOL and EOSL dates and receive full transparency, contact a TPM provider like M Global Services.
Talk to us about your third party maintenance options.
Steps for Checking Your IBM Warranty
Log in to your IBM account using your IMBid.
It's pretty easy to create an IBMid, so there's no need to worry if you can't find your login or if the person at your job before you didn't leave the passwords to everything. There are a couple of verification steps, but it shouldn't take more than a few minutes.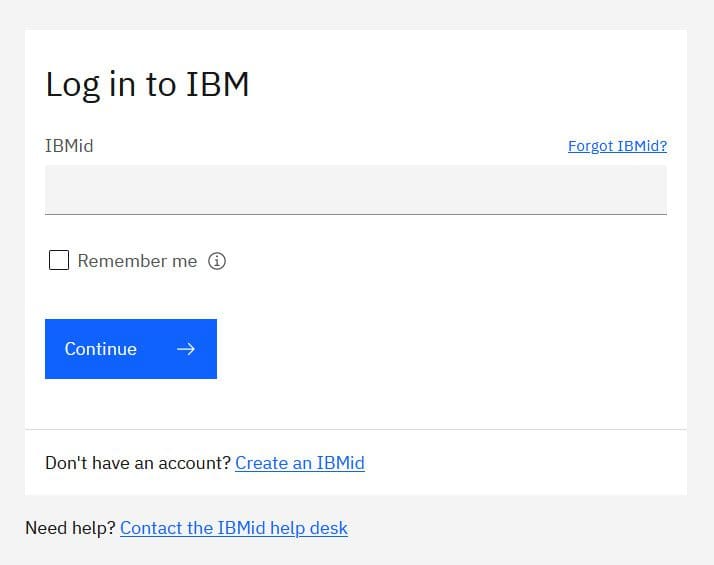 After logging in to your IBM account, put in your machine type and serial #.
Handy tip: Keep your machine type and serial numbers organized in a document to make checking warranty information a snap. You won't have to hunt for it on the back or bottom of the device.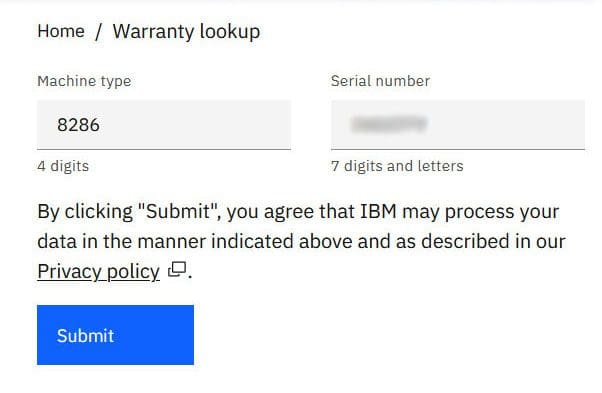 Here's an example of what you might see.
If you see that your machine is out of warranty, no need to freak out! Give us a call, we'll take care of you.
Want a more affordable maintenance option?
Why not receive quality maintenance on your hardware for a 70% lower cost than what you're paying now through IBM? And with this same contract, you could receive support for all your devices well after their EOSL dates? If this sounds appealing then you should look into a contract with a third-party maintenance provider. Third party maintenance providers, or TPMs, ensure the needs of their clients are their first priority. M Global Services is a TPM provider that delivers service tailored to fit your needs and budget and provides customer service that far surpasses that of OEMs. Along with offering a more personal relationship, M Global has many advantages over OEMs such as:
Flexible SLAs
Up to 70% contract savings
Dedicated inventory for each client
Consolidated contracts across multiple manufacturers
Simplified escalation process
Check out the OEM vs TPM blog in our knowledge center to see even more benefits that TPMs such as M Global provide that OEMs don't.
With monumental savings on maintenance contracts and a commitment to customer service that OEMs simply can't match, you can take advantage of the significant advantages of switching to a third-party maintenance provider. At M Global, we have the knowledge and experience to provide expert support while keeping our clients in the loop every step of the way. We understand that it's vital for our customers to know exactly what they are getting into before they sign a contract. No more guessing games or unanswered questions! We talk about how understanding your contract can affect your service here. Hardware maintenance and support should be simple and stress-free—discover what that's like with a trusted third party maintenance provider in M Global Services.
Have more questions? Feel free to contact us concerning any of your maintenance needs, we're happy to help.
CEO of M Global Answers Questions
Talk To Us About Support Options
We want you to consider us an extension of your team, a trusted resource and advisor. Call us today at 855-304-4600 to find out more.